Torre di Brazzacco inferiore (Moruzzo)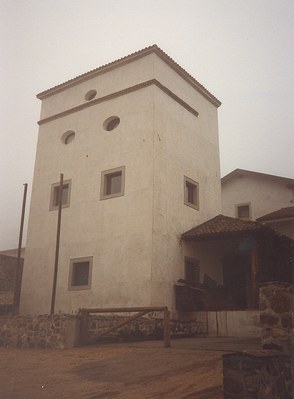 The castle is located a few hundred metres in a straight line from the Upper Brazzacco castle, and up until the beginning of the 15th century it belonged to a branch of the same family. It was then passed to the Lords Tricano-Moruzzo, and in 1443 it became a feudal holding of the Lords Savorgnano-Cergneu-Brazzà who had already obtained control of the upper fortress.
In spite of the natural protection provided by a large swamp (which extended up to the ancient fortified village of Santa Margherita del Gruagno and was only later reclaimed), in 1309 the castle sustained a violent siege from Rizzardo da Camino, which ended with fire and looting. Of the original castle complex only the main tower remains, together with the 14th-century Sant'Andrea chapel, some delapidated farm buildings, and a mere suggestion of the castle walls. Higher up the hill, surrounded by an extensive park, there is the large family home of Counts Savorgnan di Brazzà.