Azienda Agricola Principi di Porcia e Brugnera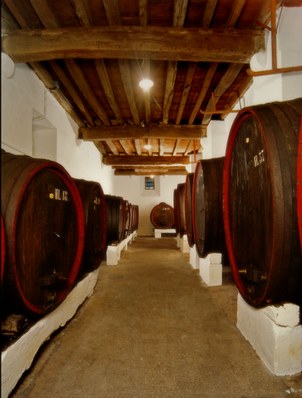 In the village of Porcia and nearby villages there are several bars and restaurants which deserve a visit such as the Al Castello restaurant, La Casetta at locality Palse and La Ciotola in Sant'Antonio di Porcia. Hotel accommodation is available in Pordenone, just two kilometres away. Porcia can be reached by coach service; the train stops only in Pordenone.
The Principi di Porcia e Brugnera farm and winery business has a wealth of experience which dates back to the 13th century. They possess 840 hectares of farming land of which 150 are dedicated to the cultivation of grapes (D.O.C. Friuli Grave and Lison-Pramaggiore). The cultivation is carried out using the most recent and innovative agricultural systems with a limited production per plant.
The Principi di Porcia e Brugnera wineries have always been leaders in the use of innovative technologies and cultivation techniques, diversifying production in order to reduce the effect of climatic adversity and establish an eco-friendly approach. The cellars in Porcia and Azzano Decimo are equipped with the most sophisticated and modern system of making and conserving wines. Red wines are aged in French and Slavonia oak wood barrels, an especially precious patrimony of the wineries.
Azienda Agricola Principi di Porcia e Brugnera
Via Castello, 1
33080 Porcia (PN)
Telefono: 0434 921408
E-mail: castellodiporcia@porcia.com
Chiuso il lunedì