Museo Provinciale della vita contadina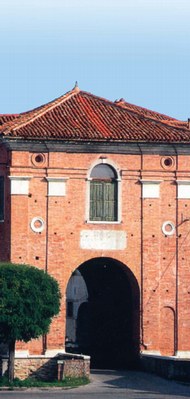 At the Provincial Museum of Rural Life Diogene Penzi visitors can gain an insight into the rich heritage and culture of Friuli. Recently opened at Palazzo Altan in San Vito al Tagliamento, the Museum houses a vast collection of heritage material from Western Friuli, assembled by professor Diogene Penzi and donated in 1991 to the Province of Pordenone. Continuously growing thanks to the donations of local people, the collection is not displayed in full. For this reason, a wing of the Palazzo is now being refurbished and will soon provide extra exhibition space.
The display comprises interior furniture and fittings; cooking and dairying equipment; tableware and ornaments; a children's section with toys, cradles, and reproductions of nursery rhymes; wine making equipment; silk spinning and weaving utensils; a comprehensive range of farming equipment; alongside a vast collection of photographs and documents.
Museo Provinciale della vita contadina
Via A. Altan, 43
33078 San Vito al Tagliamento (PN)