Azienda del Sovrano Militare Ordine di Malta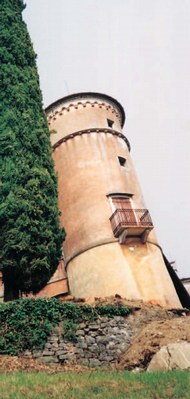 Rocca Bernarda is situated in an isolated area south of Cividale. The closest village centre is Ipplis where you can find several welcoming bars. If you want to taste fine traditional food go to the Al Buco trattoria in Dolegnano or the All'Armistizio osteria in Quattro Venti; other fine restaurants and hotels can be found in Cividale. The vineyards, cultivated on terraced hills, of the Rocca Bernarda agricultural business have always produced premium quality wines.
The Rocca Bernarda winery dates back to 1567 and a plaque on one of the Rocca walls reads: "Vineis avitis rest. et auctis" testifying that the excellent vines are centuries old. The Rocca Bernarda staff use modern technology to grow and make wine but never forget the precious traditional methods once used.
Eleven varieties of vines are cultivated, the majority over 20 years old, covering an area of circa 40 hectares. A special area is reserved for Picolit, the symbol of the winery. Natural methods of vine cultivation have been adopted in order to preserve the vegetative balance. Grape harvesting is still done by hand. Similarly, when making wine physical methods are preferred to chemical ones. Stainless steel containers are used which permit temperature control during fermentation, an essential element to preserve the wine's fragrance. Some selected wines are aged in oak wood barrels.