Rocca Bernarda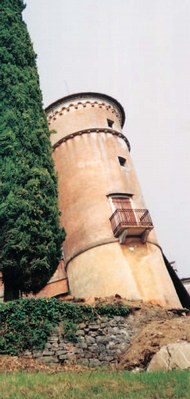 Rocca Bernarda was built in 1567 by Jacopo and Bernardo di Valvason Maniago. On the external walls a plaque reads "VINEIS AVITIS REST ET AUCTIS" to remind us that vines were already present at that time. At the end of the 19th century, the estate passed to Giacomo Perusini who planted the first Picolit vines. His son Gaetano continued successfully in his father's footsteps and, together with his mother, established a wide range of public relations activities, arousing ever-increasing interest in Rocca Bernarda wines. In 1977, the winery was bequeathed to the Sovereign Military Order of Malta, which has managed to combine tradition and innovation with full respect for quality viticulture and oenology. Since 2006, the "Rocca Bernarda" farm has been managed by the S.AGRI.V.IT. company, which continues the wine-growing and oenological activity with competence and passion, always striving to improve the quality of the vines and wines in full respect of tradition.
The Villa, after renovation, is open to the public. The magnificent rooms can host conferences and cultural events as well as wedding banquets and private parties.
Guided tours can be booked by calling 0432 716914.
The centuries-old cellars house the shop, which is open at the following times
May to September Monday to Friday 10 a.m. - 6.30 p.m. and Saturday 10 a.m. - 6 p.m.
from October to April from Monday to Saturday 9.30 a.m. - 5.30 p.m.
OUR WINES
Cabernet franc
Merlot
Refosco dal peduncolo rosso
Picolit
Centis
Novecento Pignolo
Pinot Grigio
Ribolla gialla
Friulano
Sauvignon
Chardonnay
Novecento white
FARM REFERENCE: Maria Barbara Conti
HECTARES UNDER VINE: 38.50
BOTTLES PRODUCED: 100,000